Vi beklager, men Videojet 1860 er ikke lenger tilgjengelig – vi anbefaler som et alternativt produkt Videojet 1880 som vil oppfylle dine behov. Ikke nøl med å kontakte oss hvis du trenger støtte eller har spørsmål.
The Videojet 1860 Continuous Inkjet printer provides advanced warning of clogging and EHT trips. The new SIMPLICiTYTM interface greatly reduces operator interactions, and the optional VideojetConnectTM Remote Service minimizes the need for on-site service calls.
The Videojet 1860 Continuous Inkjet printer helps your team reset the bar for performance. Predictive capabilities provide up to 8 hours advanced notification of the most common downtime generating faults under normal operating conditions. With the SIMPLICiTY™ interface, operating the 1860 will become second nature for your team. And with optional VideojetConnect™ Remote Service, your team can access Videojet experts to help improve productivity and troubleshoot potential issues in ways that other printers can't.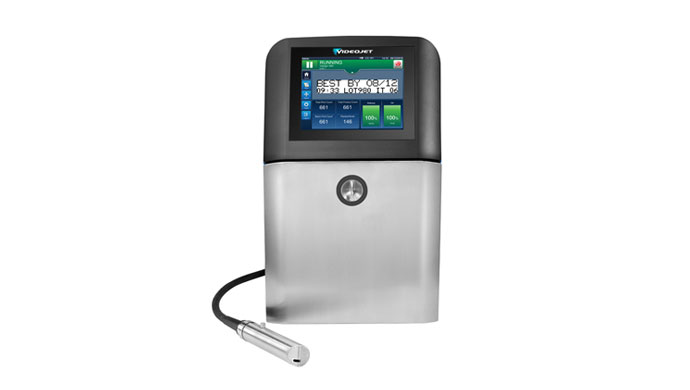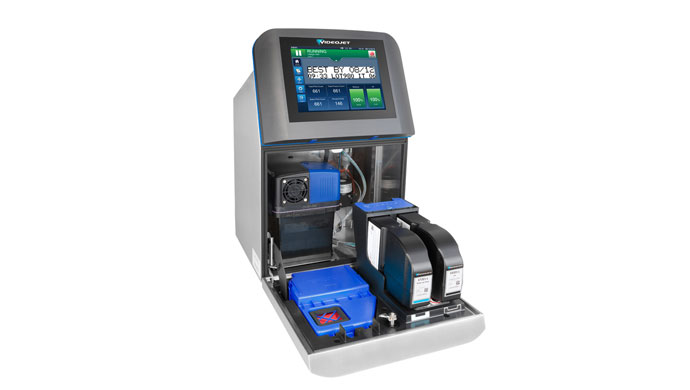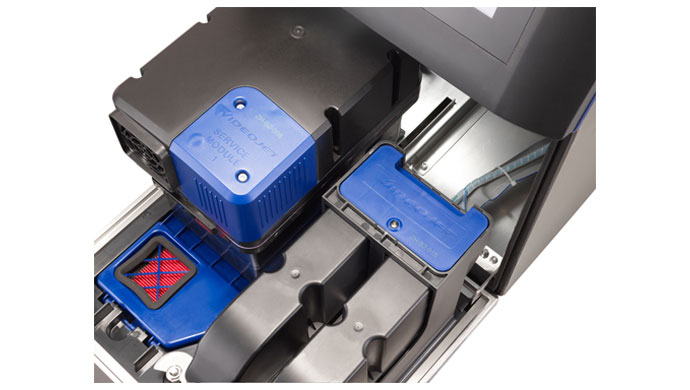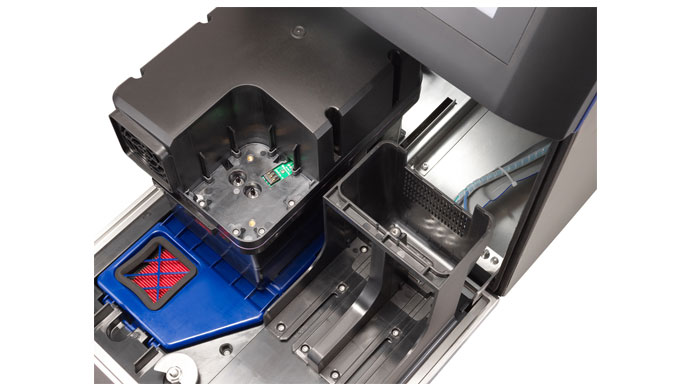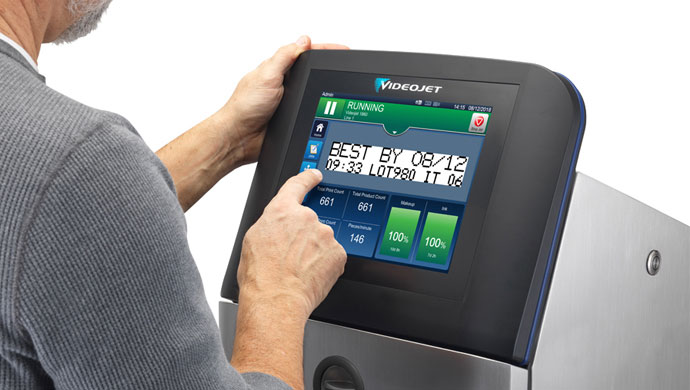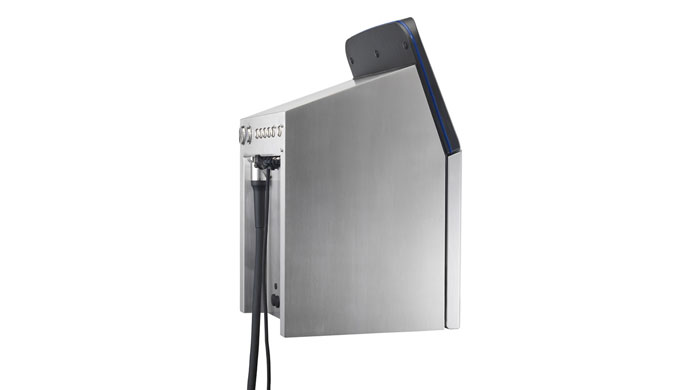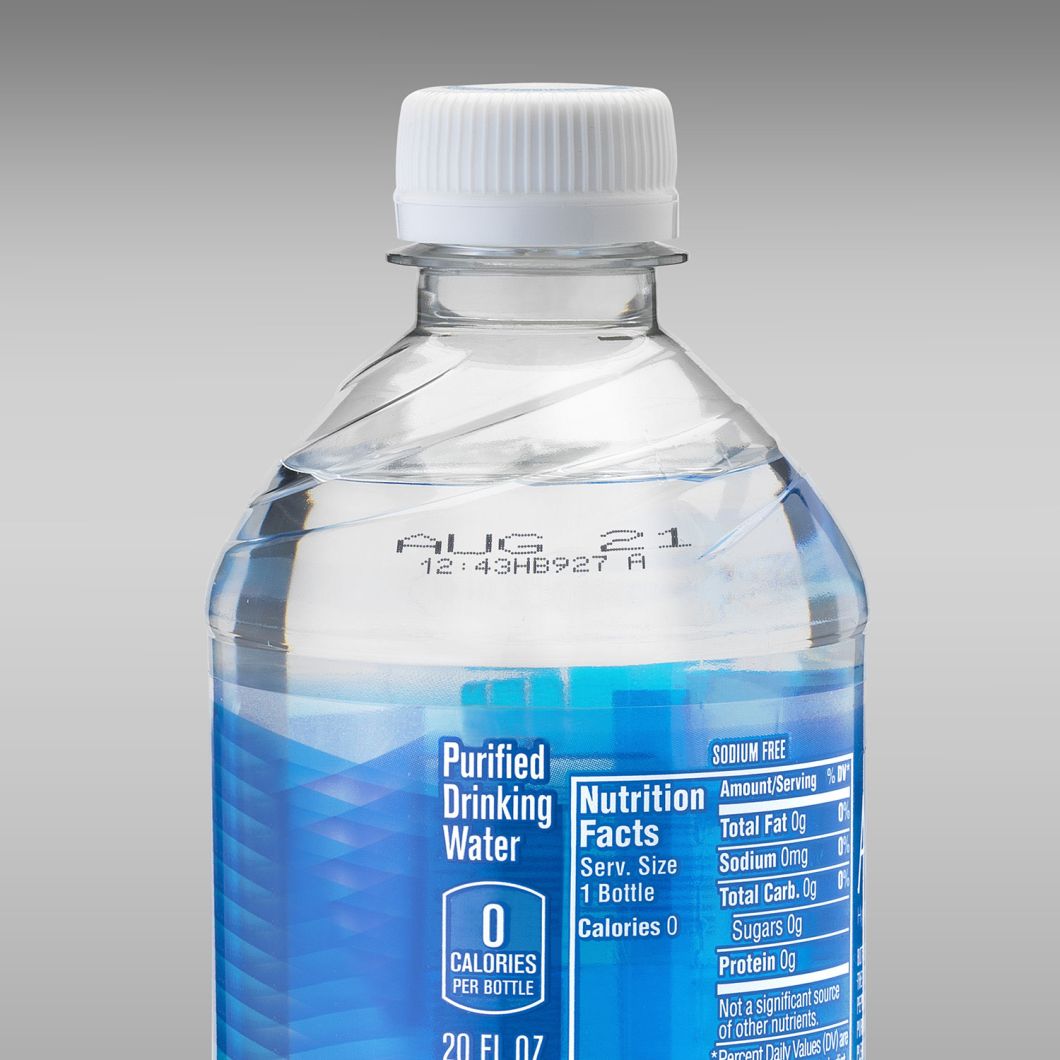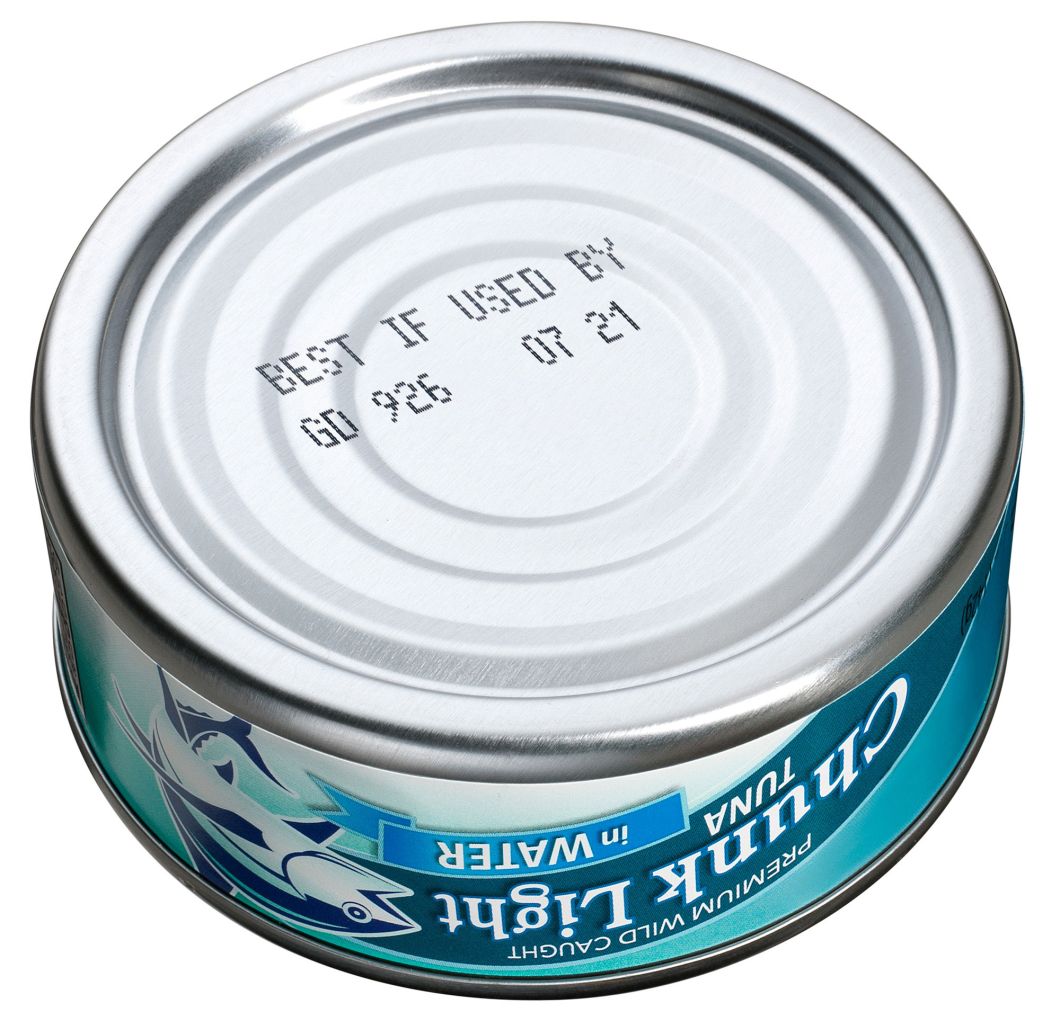 Spesifikasjoner

Fordeler

Applications

Dokumenter

Videoer
| | |
| --- | --- |
| Specification | Value |
| Printheads | 1 |
| Inks | Dye Based |
| Maximum Lines of Print | 5 |
| Maximum Line Speed (1) | 293 m/min (960 ft/min) |
| Environmental Protection | IP55, IP66 |
| Umbilical Length | 3 m (9.8 ft) optional 6 m (19.6 ft) |
| Message Storage Capability | More than 250 |
| Smart Cartridge™ | Included |
| Plug and Play Printhead Modules | Included |
| USB | Included |
| Communications | Ethernet LAN and RS-232 Serial (requires RS232 connector kit) |
| Positive Air / CleanFlow™ | Included |
| Expanded I/O Ports and Control | # |
| Display (User Interface) | CLARiTY® based 10.4 inch color touchscreen |
# Optional
(1) Based upon single line, 10 characters per inch
Performance without surprises:
Predictive capabilities provide up to 8 hours advanced notification of the most common downtime generating faults under normal operating conditions
An industry-first ink build-up sensor provides advance warning of clogging and EHT trips
Recover in minutes from unplanned interruptions with optional VideojetConnect™ Remote Service – minimizing the need for on-site service calls
Natural fit in your line:
Lower your cost of operation with up to 20% more efficient solvent usage*
Withstands harsh washdown environments
Hygienic design following industry guidelines
Innovative printhead design improves speed by up to 20% in certain applications
Integrate with factory systems using standard industry protocols with optional workflow modules * Compared to existing 1000 Line models
Minimal touch design:
Significantly reduce operator error through advanced Code Assurance
Access guided, embedded video instruction for routine printer tasks
Complete your preventive maintenance with 3 easy-to-replace SmartCellTM components
Access technical experts at the touch of a button through optional VideojetConnect™ Remote Service
Built-in evolution:
Do more in the future by upgrading your printer with optional workflow modules
Reduce unplanned downtime by accessing updates to predictive capabilities
Operate more effectively with detailed runtime analytics and reporting, partnering with Videojet Service to get better over time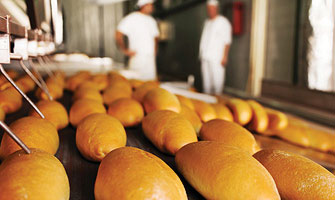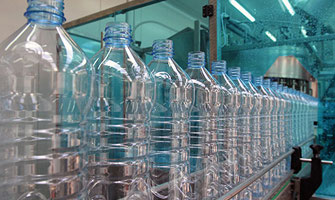 Additional Applications
Videojet 1860 Overview
Performance without surprises
Minimal touch design
Natural fit on your line
Ressurser om blekkstråleskrivere
Flere ressurser